Going against the digital frenzy, Pavane is about cultivating elegance, sophistication, and audacity supported by a sustainable conscience. Inspired by quirky dandyism, it transforms ordinary moments into extraordinary experiences.
For the wine market, innovative new formats respond to new modes of consumption associated with the surge in deliveries and indulgent consumption. The consumption of sparkling wines frees itself from its exclusive, exceptional connotations. Supporting these changes, Pavane provides a prestigious, quirky, sustainable offer. Canova, one of Selective Line's four new standard shapes for 2022, corresponds to emerging responsible luxury needs. Boasting ample volumes and lightness, its timeless shape sublimates sparkling wines.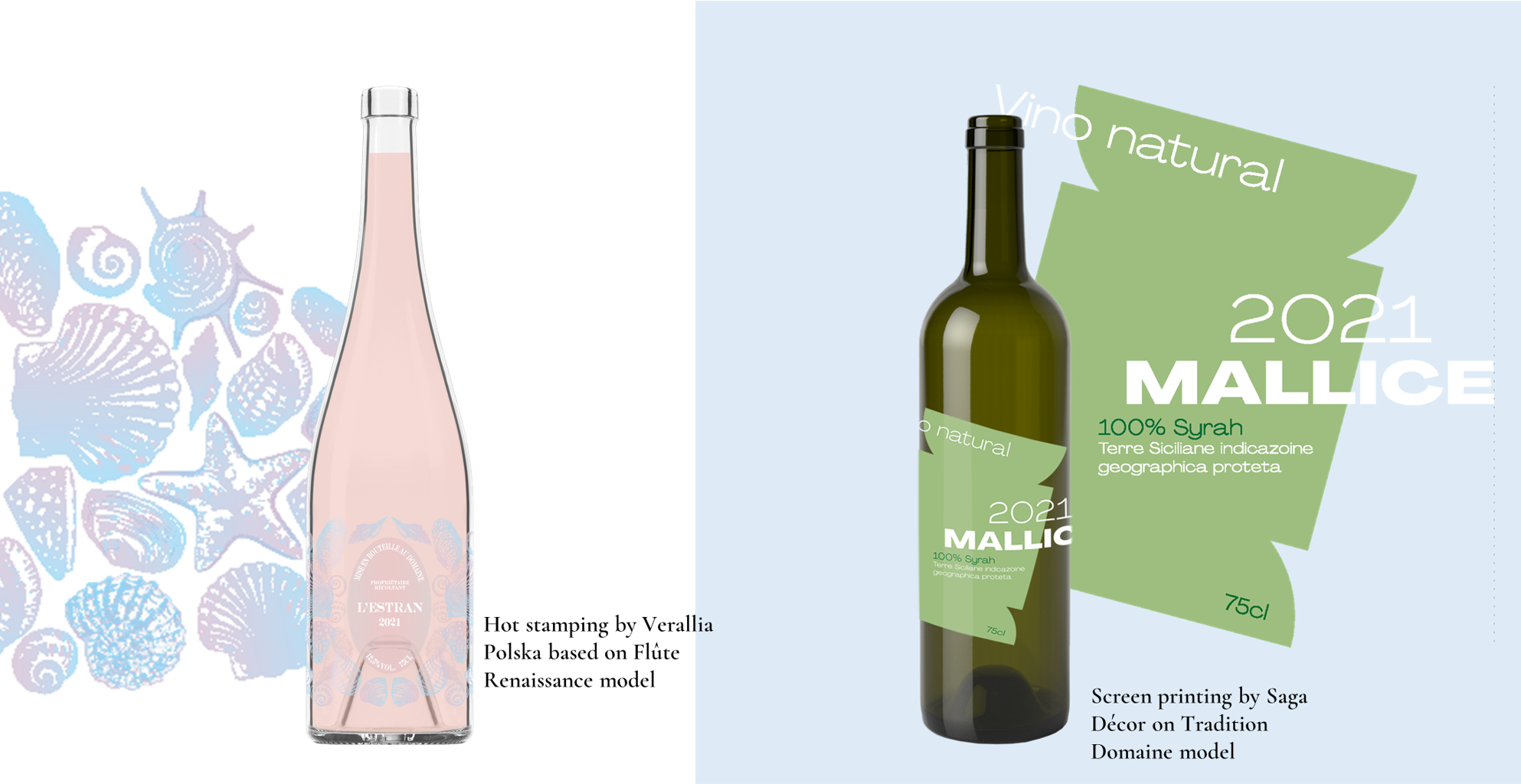 As for style, finishes are intricate and structural. Graphic compositions are reinvented as a delicate collection of motifs. Decoration techniques call on a feeling of immoderation and out of frame graphics to transform more traditional labels. Thanks to its new hot stamping machine, Verallia Polska provides detailed holographic motifs.